My story with MBS started with a coffee in Shanghai in 2008. It was a very sunny day and the first time that I met Mr. Nigel Banister, chief global officer of MBS. In that conversation, more casual chat than formal interview, Nigel told me of MBS worldwide ambition to open an international centre in Shanghai following on great success in establishing a centre in Dubai, UAE.
I started my new career path at MBS with full enthusiasm and passion right after the meeting as I was really inspired by the university's history and achievements as well as MBS' global strategies and vision. 'Original thinking applied', the essence of MBS, convinced me that we can apply creative thinking to discover business opportunities to create the future.
It seems like five years flew by in the blink of an eye. When I reflect on the growth of MBS from its earliest days, many vivid scenes come to mind: the approval of WOFE, office premises selection, first group of students, first induction and workshop, various seminars and events, grand opening of the new office space, my cheerful team, every moment of joy and happiness shared by students and alumni when they move on to new careers, get married and have babies…
The team and I are growing with the centre that we have worked so hard to nurture. We have been fortunate to see progress on all those fronts. I want to say thanks to all who have continuously supported and encouraged me. Good luck MBS China, good luck everyone!
Sherry Fu
MBS China centre was officially launched in Shanghai and Ms Sherry Fu was appointed as China country director to lead the establishment of the centre and business development in the region. May, 2008

Mr. Nigel Banister Came to China for the First Information Session - Sept. 2008

The First MBS Annual Dinner - Oct.2008

This is the First Time Dean Michael Luger Visited China - Oct.2008

MBS China Centre Starts Cooperation with ACCA at its Prize Awarding & Graduation Ceremony - Nov. 2008

2009 MBS Innovation Award Media Launch in Shanghai - Dec. 2008

The Induction for the First MBS Worldwide MBA Intake in Shanghai - June. 2009

Dr. Martin Henery Gave Speech at the British Chamber of Commerce in Shanghai - Jul.2009

Strategic Partnerships with ACEM, Shanghai Jiaotong University & SEM Tongji University - Jul.2009

MBS Worldwide International Directors Conference in Manchester, UK – July 2009

Manchester University Alumni Reception -August.2009

Sherry Presented at China International Professional Training Forum in Beijing - Sept. 2009

The First Workshop of China Centre - Oct.2009

The First Finance Seminar Held at Oracle Bay by Prof. Patrick McNutt - Oct.2009

2009 MBS Annual Dinner & Innovation Award Ceremony - Oct.2009

The Top Winner of 2009 Manchester Innovation Award Visited Manchester Business School - Jan.2010

The First Induction for Tongji-MBS Programme - Jan.2010

2010 Manchester Innovation Award Media Launch - Apr.2010

The First Time We Deliver "Doing Business in China" Elective Module with Our Partner ACEM ,Shanghai Jiaotong University - May,2010

Launch of Global Career Service & Reception for DBIC Students - May,2010

Grand Opening of MBS China Centre - Jul.2010

Innovation Award & MBS Annual Dinner, China - 2011

Joint DBA Signing Ceremony in Manchester – November, 2011

MBS China Centre Annual Dinner - Oct. 2011

MBS Global MBA Awarded the Top 10 MBA Programmes in China - Dec. 2011

Ms. Sherry Fu's Election to the British Chamber's Board Member - Mar. 2012

MBS Sponsored 2012 British Business Award - Nov. 2012

Mr. Keith Brown, Vice President's First Visit to China Centre - Aug. 2012

Grand Alumni Gathering Of China in Beijing - Aug. 2012

Recruitment to High Peak of China Centre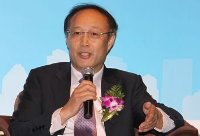 This year the Manchester Business School China Centre celebrates its 5th anniversary.
I obtained my PhD degree in Engineering in Manchester University in 1988. Upon coming back to China, however, I switched my career to business and banking both in China and abroad. In my work which deals a lot of complexity and ever changing environment, I have always found my engineering training received of tremendous help.
The Manchester Alumni Association in China (Beijing) was established in December 2012. I hope the Manchester alumni in China will come and join us in this reunion on 27th Jan 2013 to meet old and new friends alike.
May I wish you all a very prosperous year 2013! May I wish the MBS China Centre an even more robust future!
Dr. OUYANG Qian
Executive Vice President, China CITIC bank
Chairman, CITIC Investment & Finance Co., Ltd. (Hong Kong)
Chairman, Manchester Alumni Association China
When I first met Sherry Fu in Shanghai in 2008, the Manchester Business School China Centre was all about one staff person, a tiny office space rented in Plaza 66 and an ambitious vision. Within five years, it becomes a shining star in the MBA community in China. Just to name a few achievements: it has attracted more than 500 students to its Global MBA and DBA programmes. It developed close strategic partnerships with top Chinese academic institutions including Shanghai Jiao Tong University, Tongji University and China Academy of Social Sciences. It won China's Top MBA award in 2011.
There are many reasons behind the MBS China Centre's success. Among top on the list should include clear strategy, excellent execution, entrepreneurship and persistence. Congratulations to Manchester Business School, Sherry and your hard-working China team! What you have achieved make us so proud and thankful!
LIN Haijie, Colin, MSc. 1999
President, Guangdong Splendor Development Co., Ltd.
Vice Chair, Manchester Alumni Association China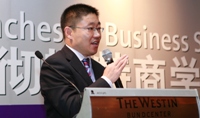 Congratulations to MBS China Centre!
Career change was one of my major motivations for earning an MBA degree. I chose the MBA because it has international alumni networks (to explore my horizons), strong corporate connections (to increase my exposure), and most importantly – the Manchester method (learning by doing). I believed all these factors would help me out, and they actually did. After taking summer internship with Accenture and providing financial consulting for Hoffman La Roche in an IB project, I successfully jumped from the FMCG sector into the financial industry, which was a move I had planned.
Wish more success in the future!
Mr. Yuebiao Wang
Chairman of Shanghai Committee, MBS Alumni Association
Director of Healthcare Financial Services, GE capital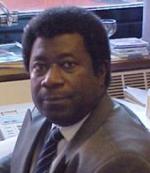 Reflections of my experience with the China Centre
Having graduated from the UMIST and subsequently Manchester Business School, and taught in the latter for over 17 years as a full-time faculty member, and since 2006 as a visiting senior fellow, I am in a unique position to comment on "the good, the bad and the ugly" facets of the MBS. My time in the School has been a great experience. My first brush with the Global programme was in September 2008, when I took the Managerial Economics Workshop in Kingston. Since then, I have been more involved in the World-wide programme than with the full-time Manchester-based programme.
My first visit to Shanghai in connection with Global programme was in January 2010 (before then, I had lectured MBA Marketing and Strategy for the Shanghai University Business School), just about one year after the MBS Centre was opened. Since then, I have seen a substantial growth in the activities of the Centre, as well as a remarkable improvement in the management and organisation of the Centre, in the short time that it has been in existence. With over 500 students and the China Innovation Awards in both 2009 and 2010, followed by the National Top MBA Prize to match, the Centre has become the envy of many. The Centre students have always shown competence, dedication and cooperation in class. It has always been a pleasure for me to visit and work in the Centre, as all arrangements for such visits have been not only excellent, but also that the staff has always proven to be such great colleagues. The credit for this great achievement goes to all Centre staff, but primarily to CEO Bannister and Centre Director Sherry Fu, and I have no hesitation in giving them a pat on the back on this the Centre's firth "birthday". They are to be congratulated.
Professor: Pikay Richardson
* Professor Pikay Richardson holds a PhD from the University of Manchester and is currently Visiting
Senior Fellow at the Manchester Business School, the University of Manchester, UK.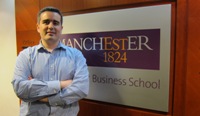 It is with great admiration that I have witnessed the phenomenal growth of the MBS China centre since 2008. In my role as a workshop tutor I have had the privilege to meet and teach many of the students supported by the MBS China Centre during the Managerial Economics workshops I have delivered in my frequent trips to Shanghai. Furthermore, being involved in the teaching of this first semester module has also given me the opportunity to follow the intellectual, professional and personal development of many MBS China centre students as they go through their MBA journey. Many of these students rank amongst the best I have taught throughout our international centres due to their enthusiasm, diverse professional experience and passion for learning.
The success of the MBS China centre, however, is not only limited to attracting some of our best global students. Amongst its many noteworthy highlights, I would like to mention the launch of fruitful partnerships with Tongji and Shanghai Jiao Tong universities, the signing of a collaboration agreement with the China Academy of Social Sciences and the awarding of the China national top MBA prize in 2011. These impressive accomplishments are in no small measure a credit to the relentless efforts of the MBS China centre team and the leadership provided by Sherry Fu, MBS China centre Director. As we look forward to exciting developments and going beyond 500 students, I would like to congratulate the MBS China centre for its accomplishments in its 5th anniversary and wish it every success for the future. Well done!
Professor: Xavier Duran Martinez
Associate MBA Director, Manchester Business School Worldwide